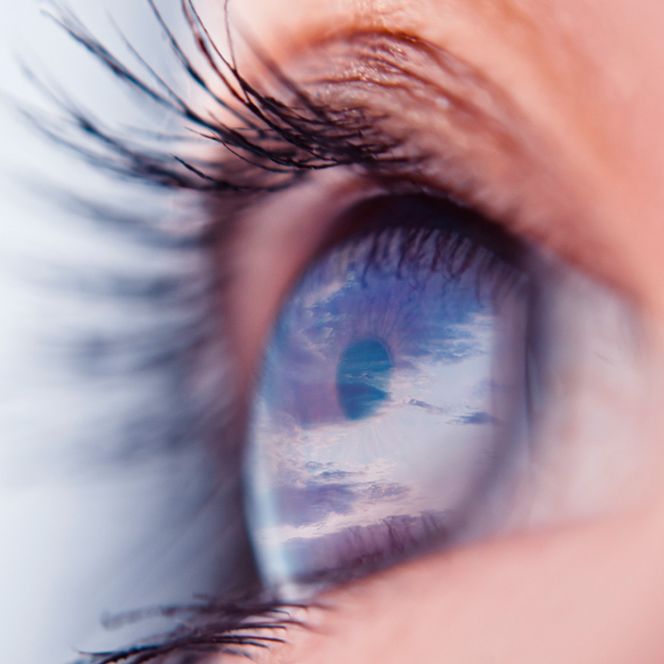 In the past, people with vision impairment had to rely on glasses or contact lenses to see clearly. However, LASIK has become the new standard when it comes to vision care. LASIK reshapes the cornea to address imperfections that lead to myopia, hyperopia, or astigmatism. In an overwhelming majority of patients, LASIK surgery improves a patient's vision to 20/20 or better and frees them from prescription lenses.
One of the many benefits of LASIK surgery is that it improves the vision quickly and involves a relatively short recovery period. However, while patients may notice an immediate improvement in their vision, they should still be aware that side effects are a normal part of the healing process.
Here, we discuss the most common LASIK side effects that our Sunnyvale, CA and Santa Clara, CA patients can expect following treatment at Silicon Valley Eye Physicians.
Discomfort
LASIK surgery is essentially a pain-free procedure. The eyes are numbed before treatment starts, and the procedure itself lasts just a few minutes per eye.
However, within about an hour after treatment, some discomfort is normal. Patients should not experience any significant pain, but they may feel a burning sensation or just general irritation. This discomfort usually does not last long.
We recommend that patients plan to nap or rest their eyes for several hours after returning home from their LASIK procedure. By the time patients get up from this nap, most discomfort should have subsided.
Dry, Itchy Eyes
While initial treatment discomfort should not last long, it is common for the eyes to continue to feel dry and itchy for at least the first several days after LASIK surgery. No matter how great the urge, it is vital that patients refrain from rubbing or scratching their eyes since this can lead to flap complications.
Instead, patients can deal with dryness or itchiness by frequently applying moisturizing eye drops. This will restore moisture until the eyes have completely healed, which should be within a few weeks.
Light Sensitivity
Light sensitivity is another common side effect of LASIK surgery. Sensitivity is likely to be most severe immediately after LASIK treatment.
To minimize sensitivity and protect the eyes from harsh UV rays immediately after surgery, we will provide patients with dark glasses to wear home. Patients should continue to wear these or their own UV-protection sunglasses any time they are outdoors.
Patients should also minimize time in front of a TV screen, cell phone, or computer, since this type of light can also irritate the eyes.
Visual Fluctuations
Most people notice an immediate and significant improvement in their vision. However, even in cases like these, it is normal to experience visual fluctuations as the eyes continue to heal. If the vision is still slightly blurry, or if glares or halos sometimes appear around sources of light, patients should not be concerned. It can take a couple of weeks for vision to stabilize after LASIK.
Contact Us
LASIK surgery is a safe procedure that results in minimal side effects and vision improvement. If you would like to learn more about LASIK treatment and whether it is right for you, contact the experienced team of doctors at Silicon Valley Eye Physicians at your earliest convenience.
Related to This